How to measure windows for curtains is a question we often get asked! Measuring up for your curtains is pretty much the most important step of the curtain process. You need to make sure you get it right. If your measurements are incorrect then it's likely your curtain is not going to fit when it gets to you. You may even end up having to pay more, either for excess material or for it to be made again!
Read on to follow our step by step process to ensure your measurements are correct and save any awkward curtain mistakes.
What you're going to need:
Tape Measure or Laser Measure
Pencil, Paper, and something to jot down measurements in.
How To Measure Windows For Curtains?
Once you have your tape measure in hand you will want to start by measuring the window recess. This isn't essential but is good practice as will save time in the future. You will need to measure both the width and the drop of the recess.
After this take a measurement of your track or pole. If you don't have one up on the wall yet then just measure the baton itself.
The curtain drop is also important, this is exactly how long you want your curtain to be, from the pole to where the material will finish.
A couple of other helpful measurements to take are the head above the window (from the top of the window to the ceiling) and from the window sill to the floor.
Finally, make sure you're writing all this down to be able to send over to your curtain manufacturer. If at all possible take your measurements in millimeters as it's the most accurate, and makes life that much easier for the manufacturing team.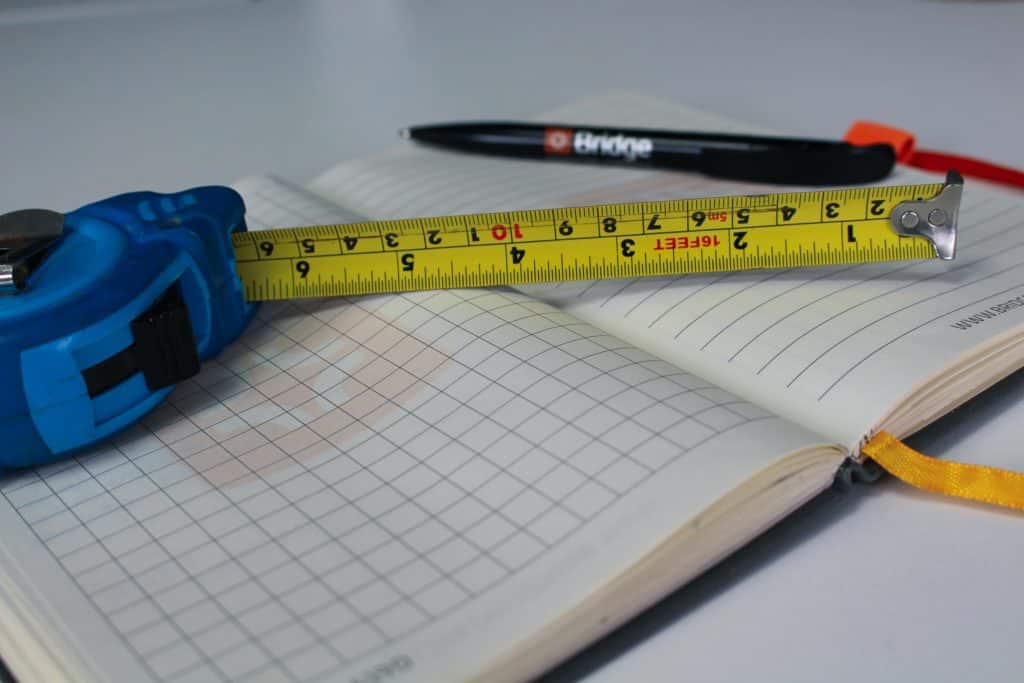 How to Measure For Curtains Video Tutorial
Still unsure of how to measure for curtains? Don't worry we have a handy short video tutorial to guide you through the measurement process to ensure you get the most accurate measurements! Check it out below.

That's really all there is to it! We hope you found this quick guide to measuring up for curtains helpful but if you're still confused and would like to pass the job off to someone else then we can help with that too. Our in-house Bridge surveyors are happy to come to your site and measure up for your curtains to save you the hassle.
Just get in touch to find out more!