Reusable Cubicle Curtains
Bridge Stericurtain is a reusable PVC cubicle curtain that has anti-microbial properties and a wipe-clean surface that prevents the spread of infection.
Unlike other rigid PVC fabrics, Stericurtain is made from PVC coated polyester which gives it the flexibility to drape like a conventional curtain and can be safely used in hospital wards.
Flame retardant conforming to BS5867 Part 2 Type C for hospitals and healthcare environments.
Additional Product Details
Durable and flexible – Manufactured from 100% polyester PVC laminated fabric which will not tear or stain and drapes like a conventional curtain.
Better infection control – The non-absorbent fabric means bodily fluid spills can be cleaned immediately using a detergent, whilst regular bed cleaning routine ensures that the curtain is germ-free after every patient.
Significant cost savings – No disposal, facilities and laundry service costs.
A sustainable alternative – Stericurtain will last years and has a lifetime warranty.
Quicker bed turnaround – No more waiting for the facilities team to take down or put up curtains before the next patient, Stericurtain can easily be cleaned in situ.
Track compatibility – Fits to any existing cubicle track glider hooks or roller hooks by simply attaching the hooks through the plastic eyelets.
Fast order turnaround – Stericurtain is made on-site in the UK.
Available as standard in 3 widths – 7m, 5m, and 3m with a 2m drop or made to measure.
Quick Lead Time. Responsive Service.
We supply and install hospital tracks and curtains with a simple mission, to provide unrivaled service and project delivery. Which explains why we have become the go-to company for hospital rails and curtain projects. We are trusted suppliers to a number of key groups within the care, hospitality, and education sector.
Quick enquiry
We aim to respond within 1 hour
Monday – Friday | 8am – 5pm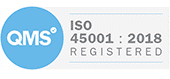 ISO 45001 Cert. No. 306322019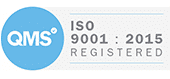 ISO 9001 Cert. No. 310902019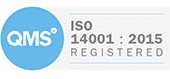 ISO 14001 Cert. No. 306332019