CubiTrack™ – Dual Cubicle Track
The CubiTrack™ (Patent Pending) has been developed to provide a solution in hospital wards for fitting a dual-track system that can be retrofitted to existing cubicle tracks without the need for tools. It does not require installation by a contractor.
The CubiTrack™ is the only solution on the market whereby an additional track can be added to an existing cubical rail system with no tools. CubiTrack™ can be retrofitted to most other brands of cubicle tracking systems including Goelst, Silent Gliss, and Movatrack.
The Problem – Using two curtains on the same track. This is a solution for providing a protective barrier but it does have limitations, it means the privacy curtains have to be permanently drawn down the side of the bed which can make the patients feel closed in.
The Bridge Solution – The dual-track, the combination of CubiScreen™ and CubiTrack™ provides an effective barrier between patients and staff to help restrict the transmission of infection.
Additional Product Details
• Can be installed without tools very quickly
• No need for contractors in the wards
• Allows privacy curtains to be operated independently to clear PVC curtain (CubiScreen™)
• The CubiTrack™ can be purchased separately and is compatible with most other clear curtains, this will improve the operation where clear curtains are attached to the same rail as the privacy curtain.
• No impact or damage to existing fixtures
• Lowest cost per bed space of any dual solution
• UK patent pending no: GB2016860.5
Quick Lead Time. Responsive Service.
We supply and install hospital tracks and curtains with a simple mission, to provide unrivaled service and project delivery. Which explains why we have become the go-to company for hospital rails and curtain projects. We are trusted suppliers to a number of key groups within the care, hospitality, and education sector.
Quick enquiry
We aim to respond within 1 hour
Monday – Friday | 8am – 5pm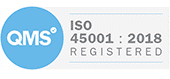 ISO 45001 Cert. No. 306322019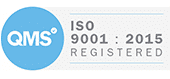 ISO 9001 Cert. No. 310902019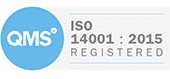 ISO 14001 Cert. No. 306332019