Disposable Cubicle Curtain
Bridge disposable cubicle curtains are manufactured from 100% recyclable polypropylene and are treated with Bio safe antibacterial formulation. It has proved to be extremely effective, in both anti-microbial activity and in creating a zone of inhibition around the fabric.
These curtains will always look fresh and new – because they are! The curtains are permanently pleated as part of the manufacturing process, which ensures that they will always stack neatly, and close to the wall, giving the ward a bright and orderly appearance at all times.
• Bio safe antibacterial certification
• Inherently flame retardant
• Recyclable
• Quick and easy to change
• Readily available
• Different colour options
Additional Product Details
Bridge disposable curtains with easy-load gliders are available from stock in four attractive colours as shown below, with a 2m curtain drop. Each curtain will fit a track length of up to 5.75m, and the curtains may be cut down in both width and drop. They are flame-retardant to BS5867 Part 21980 Type C.
with eyelets options:
Bridge disposable curtains are also available with eyelets to fit existing cubicle track glider hooks. This version is stocked in sky blue only and will fit almost all makes of glider hooks or roller hooks.
Quick Lead Time. Responsive Service.
We supply and install hospital tracks and curtains with a simple mission, to provide unrivaled service and project delivery. Which explains why we have become the go-to company for hospital rails and curtain projects. We are trusted suppliers to a number of key groups within the care, hospitality, and education sector.
Quick enquiry
We aim to respond within 1 hour
Monday – Friday | 8am – 5pm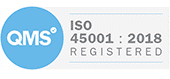 ISO 45001 Cert. No. 306322019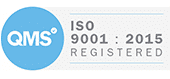 ISO 9001 Cert. No. 310902019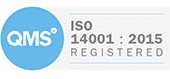 ISO 14001 Cert. No. 306332019