What Is Flame Retardant Fabric?
Flame retardant fabric is where if a fabric is set fire to, it is not going to burn quickly and transfer to other things in the room. Any type of accommodation will have to meet British standards on flame retardancy, so it is an important thing to take into consideration for any establishment that deals in accommodation.
Flame Retardant Fabric Explained!
Watch our Soft Furnishings Specialist Millie explain exactly what flame retardant fabrics are! In this video, she also conducts a flame test, showing you what happens when non and flame retardant fabric catches fire.
Different Types Of Flame Retardant Fabrics
Inherently Flame Retardant
'Inherently Flame Retardant' means fabrics that are woven with naturally flame-resistant fibres and meet the fire standards without having to be treated with other chemicals.
Durable Flame Retardant
'Durable Flame Retardant' means that the fabric has been manufactured with a flame-retardant finish and will withstand several cleanings before it needs to be retreated to conform to Fire Standards.
Non-Durable Flame Retardant
'Non-Durable Flame Retardant' relates to fabrics that have been treated to take longer to ignite. However, these fabrics are dry clean only as if they are put in liquid the material will need to be treated again to meet flammability requirements.
Cannot Be Made Fire Retardant
'Cannot Be Made Fire Retardant' signifies that the fabric, for example, metallic or certain synthetic fabrics, can't be treated to adhere to fire standards and cannot be used in residential accommodation.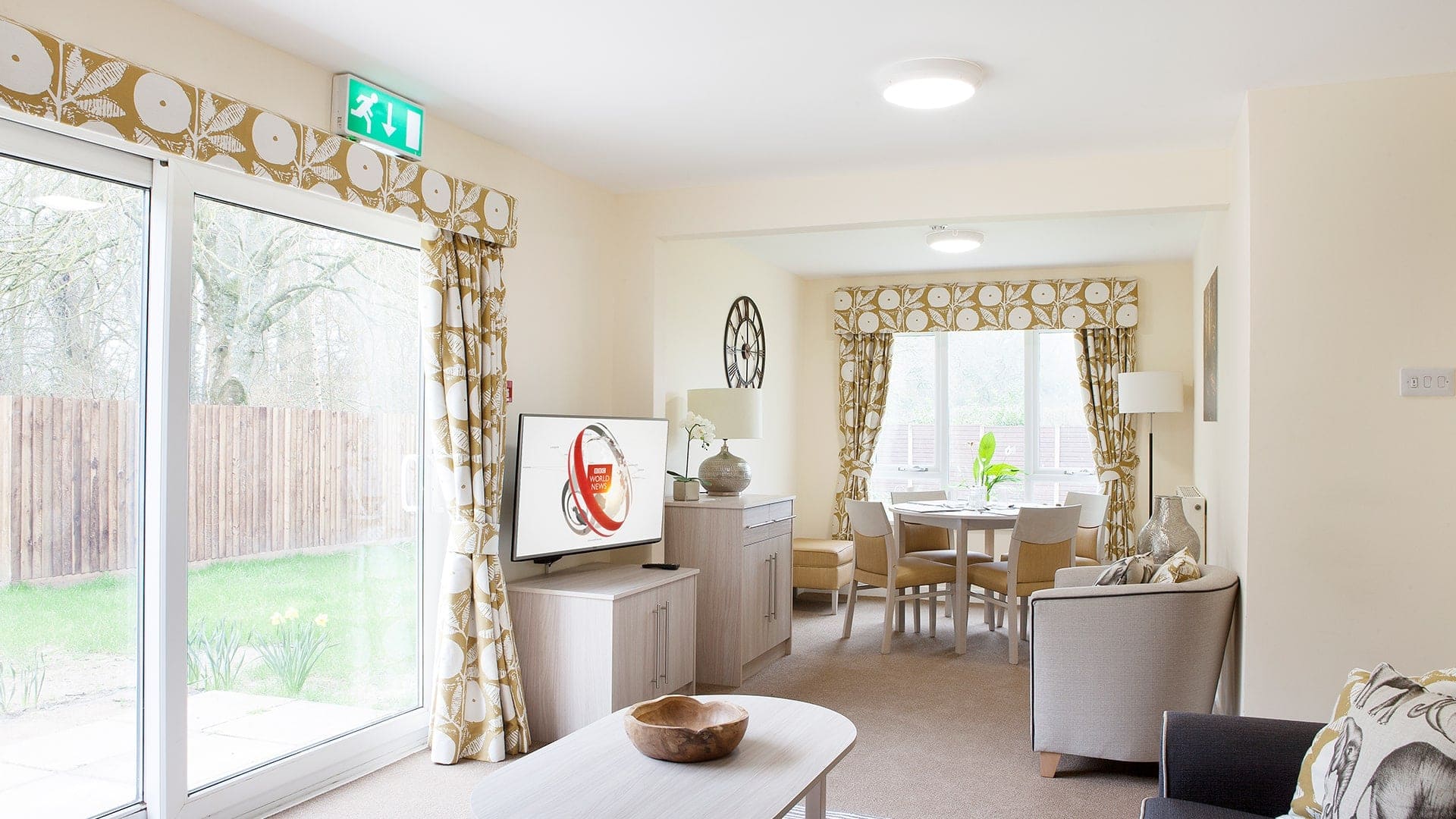 How is Fabric Made Flame Retardant?
Flame retardant fabric can be made in two ways the first way is to take regular fabric and treat it, the other way is for it to be made specifically flame retardant, referred to as inherently flame retardant. The fibres used to create this are permanently flame retardant, meaning that because of the chemical structure of the polyester fibre it is not possible for external influences to affect them. This often means it is a better solution to the risk of fire than anything that may have been made and then coated with an additional flame protection finish.
Fabric that has been coated can often wear off quickly with age or washing, meaning it must be replaced or checked upon to ensure it is still meeting requirements. Fabrics being created in a flame retardant way in the first instance means there is no expiry date as such, so this means that they last much longer than something that is made and treated afterward. However, there are instances in which designers may want a specific fabric to fit their desired room scheme. This may not be made in a flame-retardant fabric, so the designer will have to request the fabric be treated with a flame protective finish. This may well be more expensive, but if the designer is set on a certain look or fabric then that is the best way to meet the design requirements, as well as meeting fire regulations.
Why We Use Flame Retardant fabrics?
Bridge makes use of flame retardant fabric consistently, as we deal with areas where care is a main factor in the establishment. This means there are regulations the establishments have to meet or often the type of care establishment it is and the patients they house can mean that the risk of fire is high. Providing flame retardant soft furnishings to these care establishments helps them to meet the safety regulations required of them and gives them peace of mind that fire hazards are significantly reduced.
Below is a link to an article we found interesting about a recent exhibition Trevira CS an inherently fire retardant fabric company, presented at the Heimtextil in Frankfurt,
giving visitors an insight to innovative textiles and trends on the home and contract market.
Looking for flame retardant curtains and soft furnishings? Contact us today to discuss your project with one of our soft furnishings specialists.