Working with flame retardant contract curtains and soft-furnishings daily, means that we get asked the same sort of questions from our customers pretty regularly. On reflection we thought it would be a good idea to do a blog post on flame retardant curtains FAQs, so everyone can benefit from them.
What curtain heading type should I go for?
Most of the time any heading type looks great but sometimes there are a few things you need to think about. For instance, if the window you are dressing is a bay window, eyelets would not be suitable and you would need to go for something like a pencil pleat curtain which can then run on a track. If you're looking for a luxurious look then a pinch pleat heading would be the way to go as the extra, gathered material gives an expensive effect. For more about curtain heading types click here.
Can I get my flame retardant curtains installed?
At Bridge, that's a yes! We are happy to install the curtains you purchase. Please make sure you let us know when you request your quote, so we can factor that in.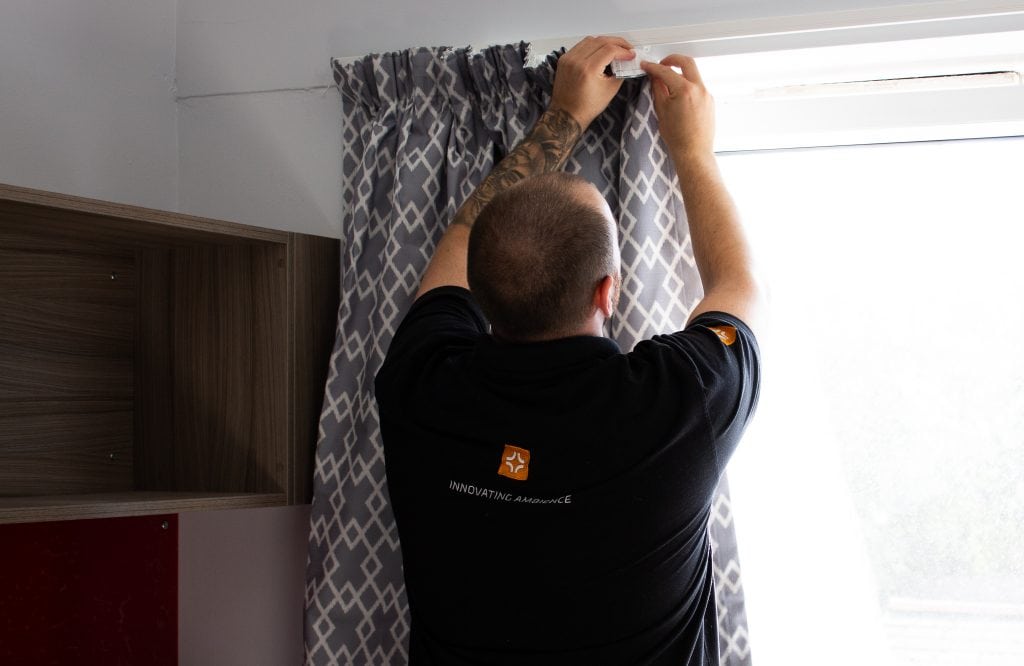 Can you help me with choosing the schemes for my flame retardant curtains?
Yes, if you would like it our soft-furnishing specialists can give you a hand on deciding what would work nicely in your rooms whilst adhering to regulations. This is thanks to their knowledge and prior experience. However, the final decision lies with you and you have free reign to choose as you please.
Can I wash my flame retardant curtains?
Flame retardant curtains vary greatly on whether they can be washed. For more information on fire-retardant, read our blog on it here. It's always best to check with your curtain provider before going ahead and washing them. Washing can sometimes mean that the curtains lose their fire-retardant qualities and are no longer fire safe.
What happens if the fabric I choose does not comply with flame retardant regulations?
If you're choosing your fabric from Bridges fabric selection then the good news is its all Fire Retardant! However, we understand that often you will have a design scheme that you're working too. Therefore sometimes choosing your own fabric is necessary for it to fit in with the scheme. We have found that customers regularly choose fabrics that are not inherently fire-retardant when doing this. At Bridge, we know that it's important to be compliant with fire-retardant regulations so our staff are used to doing all they can to find you alternative fire retardant fabrics that still match your scheme perfectly. Or we can ensure your non-fire retardant fabric is treated to ensure it still meets regulations.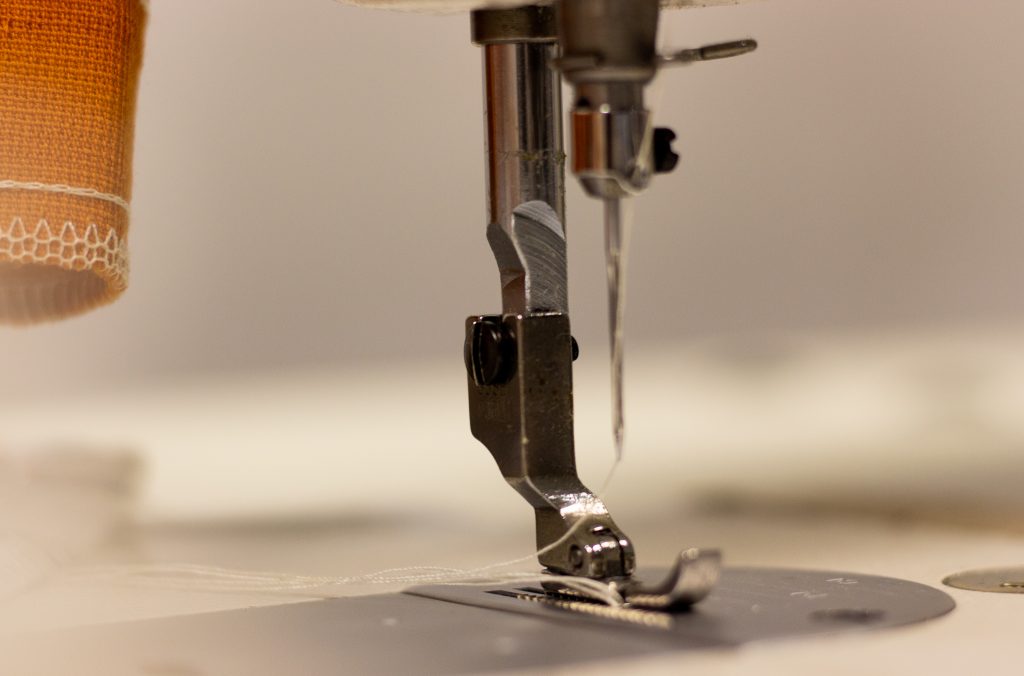 Are blackout curtains worth it?
Buying curtains made with a blackout fabric isn't always necessary. However, having blackout curtains for bedrooms or spaces that get a lot of light is always a benefit. Blackout curtains help residents considerably to achieve a good night's sleep. They also keep rooms cooler as the blackout prevents the sun from heating up the room.
We hope that these flame retardant curtains FAQs help those of you wanting a quick answer to your queries!, If you're looking for anything else or you're still confused then drop us a line and our soft-furnishing specialists will be right there to help you!