What are BS5867 Regulations?
The BS5867 regulations were updated and republished in 2008. The Standard sets requirements for different ignition levels of fabrics and fabric combinations for use as curtains, drapes and window blinds – and even includes combinations of curtains and linings. The Standard assists those involved in the supply chain to specify required fire safety levels in different non-domestic end-use environments.
Fire hazards inside a building can come from many risks; smoking, naked flames, or other intense heat sources such as a mirror reflecting sunlight. When left untreated, fabrics for curtains, drapes and window blinds are highly ignitable due to their vertical suspension. Materials that are treated to prevent this are often described as 'FR' or 'FR-treated', 'FR' meaning flame retardant. Successful FR treatment should improve a fabric's resistance to ignition, and reduce the rate at which a flame spreads if the fabric is ignited.
All of our curtains and soft furnishings are fire retardant. Check them out here flame-retardant fabrics or get in contact with one of our Soft Furnishing Specialists today for more information on BS5867 curtain regulations!
How To Comply With BS5867 Regulations
Flame Retardant Fabrics
There are two types of flame-retardant fabrics: fabrics that have been treated, and inherently flame-retardant fabrics. The fire retardancy of inherently flame-retardant fabrics will last for the life of the fabric and will not dissipate after cleaning, whereas the fire-retardancy of non-FR fabrics that are treated, dissipates over time when washed. For this reason, inherently flame-retardant fabrics are the preferred option for contract environments and have flame resistance built into their chemical structures, so they're intrinsically non-combustible.
Whether you're purchasing fabrics and curtains for a hospital ward or school classroom, it's vital to ensure the material conforms to BS5867 regulations. Compliance with the standard involves three essential elements:
Meeting the technical requirements for ignition resistance

The frequency in which the fabric has been tested

How the fabric has been labeled
For more reading on flame retardant fabrics, check out our latest blog post 'Flame Retardant Fabrics explained'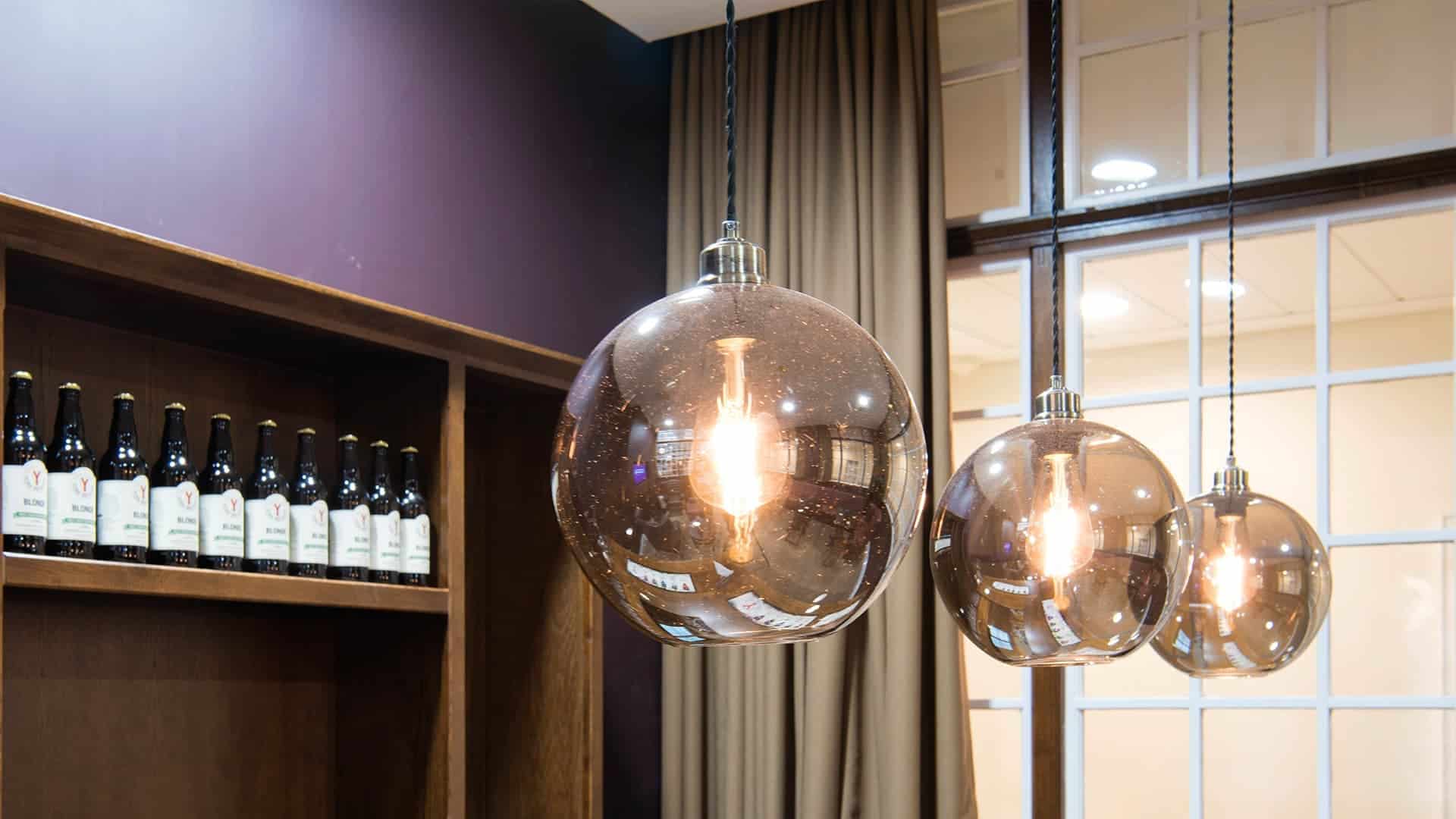 Within BS5867, there are two standards: Type B and Type C.
Type B
Type B applies to the standards for curtains, drapes, and fabrics that are used in hotels, public buildings, and offices. In order to test these, the material is placed on a metal frame and then exposed to the flame for 15 seconds. This test is carried out both before and after cleaning. The fabric will then pass the test if:
The flame does not spread to any edges of the fabric

No burning debris falls from the fabric
Type C
Type C applies to the standards for fabrics in hospitals and other healthcare environments. The fabric is tested in the same way as Type B materials, the material will be cleaned and then hung over a metal frame, and a flame is applied. However, unlike Type B testing, the flame is applied for 5, 15, 20 and 30 second periods. The fabric will pass the test if:
The flame does not spread to any edges of the fabric

Both the flame and the afterglow does not exceed 2.5 seconds

No burning debris falls from the fabric
The FR properties of fabric can be affected during the laundering processes to which they are subjected to in actual use. In healthcare environments, fabrics may go through many wash cycles in a month. Therefore the testing for fabrics involves a prior laundering procedure, to ensure the fireproofing is retained during the life cycle of the fabric in its use.
Different fabrics will hold different levels of risk, either due to their placement and use, or the users around them. A fire safety risk assessment may identify the level at which fabric should be assigned.
Low Risk
Medium Risk
High risk
Very high risk

Colleges

Casinos

Offshore installations

Locked psychiatric accommodation

Schools

Hospitals

Sleeping accommodation

in hospital wards & hostels                          

Prison cells

Universities

Hostels

Museums                                            

Hotel bedrooms                                       

Offices

Places of entertainment                         

Nurseries

Public buildings

Bars

Restaurants
What is crib testing?
Just like curtains, drapes, and other fabrics, in relation to furniture and upholstery, there are a number of BS (British Standards) that must be observed. The objective of the Crib test is to measure the ignitability of upholstered furniture material.
Crib 5 testing
All beds and mattresses used in a contract environment are required to comply with Crib 5 regulations. When a fabric is treated to a Crib 5 standard, it is suitable for most uses. It is often used in environments like hotels where the impact of a fire can be highly dangerous.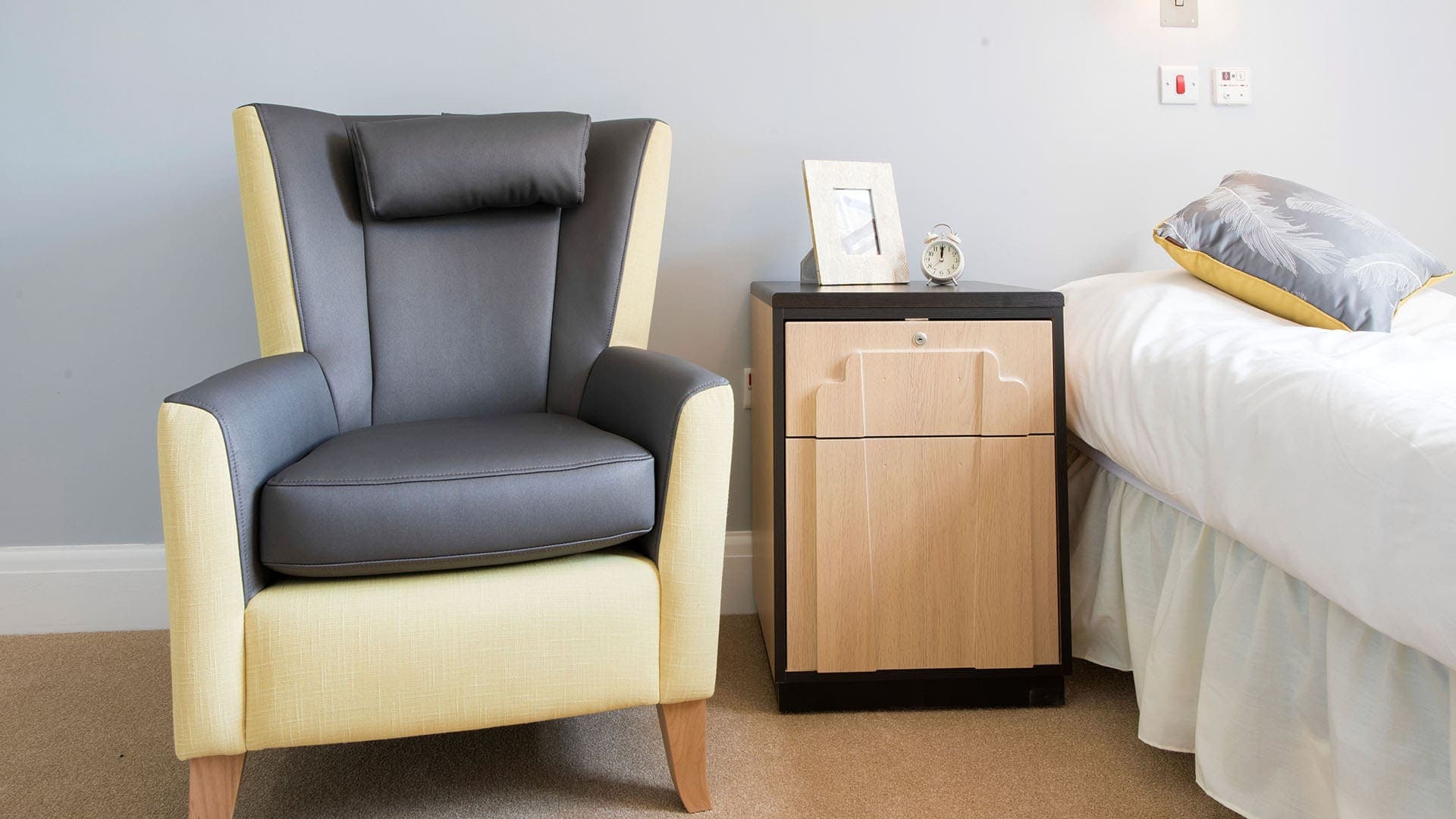 Crib 7 testing
If a contract bed or mattress is used in a high-risk area, it is required to comply with Crib 7 regulations. Crib 7 is a more stringent test, and fabric that passes this test is suitable for hazardous environments like prisons, locked psychiatric accommodation or offshore installations.
During Crib testing, a frame is created with the fabric spread over it; this frame is referred to as a crib. The number after each crib test refers to the size of the crib, for example, a crib for a Crib 7 test is bigger than a crib for a Crib 5 test. The bigger the crib, the more exposed the fabric is to a flame.
We often see confusion around the rules, regulations, and standards for curtains, fabrics, and blinds. A crib test is where fabric is placed over a frame and is therefore applicable to furniture and upholstery, whereas testing for BS5867 involves a vertically suspended piece of fabric exposed to a flame, and therefore relates to curtains and drapery.
We're here to offer ongoing, up-to-date advice about the rules and regulations of flame retardant fabrics, and guarantee that all of our fabrics meet regulations. If you'd like to book a consultation to discuss a project, please do not hesitate to get in touch. Alternatively, take a look at our range of flame-retardant fabrics.