Project Description
The service provided at Westview is designed to meet the needs of individuals who have a learning disability and may have autism or Prader-Willi Syndrome.
Everyone at Westview is encouraged to develop their individual skills to maximise independence, with opportunities for supported employment available.
For this site, we worked with the interior designer to manufacture and install window dressings, and cushions using soft florals and pastel shades to create a calm environment.
The Yewdale Kestrel magnetic systems were used throughout, for fittings and rails taking away ligature risks and ensuring safety for residents on site.
Tell us about your project!
Bridge Contract Interiors have been supplying and installing soft furnishings since 2012, with a simple mission. To provide unrivaled service and project delivery. Which explains why we have become the go-to company for contract soft furnishings projects and the trusted supplier to a number of key groups within the care, hospitality, and education sector.
Quick enquiry
We aim to respond within 1 hour
Monday – Friday | 8am – 5pm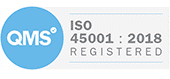 ISO 45001 Cert. No. 306322019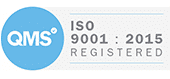 ISO 9001 Cert. No. 310902019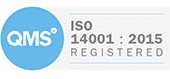 ISO 14001 Cert. No. 306332019