Dane House Residential Learning Disability Service
Client – Elysium Healthcare
Location – Brighton, UK
Website – www.elysiumhealthcare.co.uk
Project Description
Dane House is part of Elysium's Learning Disability and Autism division and provides care and support to adults who may be living with severe learning disabilities, autism and behaviors which, due to their diagnosis may be seen as challenging.
For this project, we installed curtains and blinds within the communal sitting areas, kitchen, and bedrooms. Floral prints that added interest were chosen for the communal areas, with the plainer dim-out fabric being used in the bedrooms to ensure a calm atmosphere.
Tell us about your project!
Bridge Contract Interiors have been supplying and installing soft furnishings since 2012, with a simple mission. To provide unrivaled service and project delivery. Which explains why we have become the go-to company for contract soft furnishings projects and the trusted supplier to a number of key groups within the care, hospitality, and education sector.
Quick enquiry
We aim to respond within 1 hour
Monday – Friday | 8am – 5pm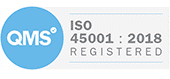 ISO 45001 Cert. No. 306322019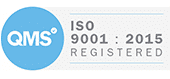 ISO 9001 Cert. No. 310902019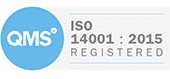 ISO 14001 Cert. No. 306332019