Project Description
A beautifully finished Avery Healthcare home situated in Lichfield. We provided pelmets, curtains, tiebacks, and cushions for the dining areas. With bright cheery fabrics chosen from Bancroft and Iliv fabrics, these curtains really lift the space with the sunshiny yellow chosen. Grey pelmets and tiebacks make a striking combination which adds a perfect focal point for the room. The finished project is an upbeat modern space that we're sure the residents must love!
Tell us about your project!
Bridge Contract Interiors have been supplying and installing soft furnishings since 2012, with a simple mission. To provide unrivaled service and project delivery. Which explains why we have become the go-to company for contract soft furnishings projects and the trusted supplier to a number of key groups within the care, hospitality, and education sector.
Quick enquiry
We aim to respond within 1 hour
Monday – Friday | 8am – 5pm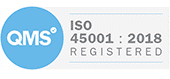 ISO 45001 Cert. No. 306322019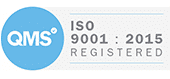 ISO 9001 Cert. No. 310902019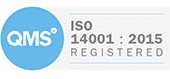 ISO 14001 Cert. No. 306332019