Project Description
Elysium Private Health Brighton offers psychiatric services, outpatient therapies, and daycare programmes for adults and young people who are experiencing difficulties with their life circumstances.
At this site, we installed curtains on a curved track in the reception and sitting areas with wooden holdbacks. The client chose a stunning silver fabric from Panaz to match the furniture used and it gave an elegant, classic feel to the areas.
Tell us about your project!
Bridge Contract Interiors have been supplying and installing soft furnishings since 2012, with a simple mission. To provide unrivaled service and project delivery. Which explains why we have become the go-to company for contract soft furnishings projects and the trusted supplier to a number of key groups within the care, hospitality, and education sector.
Quick enquiry
We aim to respond within 1 hour
Monday – Friday | 8am – 5pm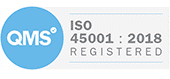 ISO 45001 Cert. No. 306322019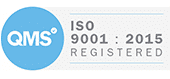 ISO 9001 Cert. No. 310902019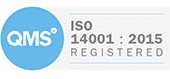 ISO 14001 Cert. No. 306332019