Movascreen – Hospital Privacy Screen
With the need for hospitals and healthcare settings to quickly deploy extra bed space, Movascreen offers a hygienic and quick privacy screening solution for patients between beds where you can't utilise curtains.
The free-standing partition comprises of a panel which is made from anti-bacterial easy clean PVC and firmly secures to a durable powder-coated steel post frame, making Movascreen very flexible and hygienic in its use.
Additional Product Details
With infection control in mind, both the panel and the powder-coated posts are easy to wipe down and sanitise with a detergent. The PVC panel is secured to the standalone posts by strong heavy-duty Velcro which makes Movascreen very adaptable, allowing you to replace panels, or configure multiple panels into a variety of layouts as and when required. Easy to store and quick to assemble Movascreen is the ideal screening solution for temporary hospital requirements.
Available in 14 colours
Quick Lead Time. Responsive Service.
We supply and install hospital tracks and curtains with a simple mission, to provide unrivaled service and project delivery. Which explains why we have become the go-to company for hospital rails and curtain projects. We are trusted suppliers to a number of key groups within the care, hospitality, and education sector.
Quick enquiry
We aim to respond within 1 hour
Monday – Friday | 8am – 5pm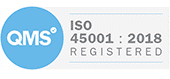 ISO 45001 Cert. No. 306322019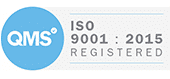 ISO 9001 Cert. No. 310902019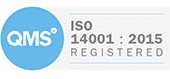 ISO 14001 Cert. No. 306332019