5100 Cubicle Curtain Track
The 5100 cubicle curtain track is suitable for partitioning, for example, a hospital ward into multiple, temporarily separated areas to guarantee the privacy of patients and caregivers. NEN hygiene and safety standards are of course taken into account in the design of all our products and can even reduce costs.
Material: aluminium
 Coating colours: white RAL9010
High-quality, wear-resistant, extremely colourfast, UV-resistant coating
 Colours: anodised natural aluminium
 Dimensions (hxw): 26 x 28mm (5100)
 Profile weight: 522 gr/m (5100)
Additional Product Details
 Suitable for all partitioning curtains
 Aluminium curtain track; can be forward or reverse bent in different radii
 Wall or ceiling mounting
 Available as standard in white and anodised aluminium
 Length: 5m, 6m and 7m
 Durable, comfortable glide, safe, anti-tampering, anti-suicide (LRS), room-divider.
 Dust strip prevents the accumulation of dirt and grime and simplifies cleaning.
 Suitable for hanging curtains insulated against static electricity in accordance with the NEN 1010 standard
Quick Lead Time. Responsive Service.
We supply and install hospital tracks and curtains with a simple mission, to provide unrivaled service and project delivery. Which explains why we have become the go-to company for hospital rails and curtain projects. We are trusted suppliers to a number of key groups within the care, hospitality, and education sector.
Quick enquiry
We aim to respond within 1 hour
Monday – Friday | 8am – 5pm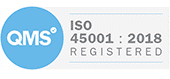 ISO 45001 Cert. No. 306322019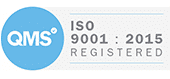 ISO 9001 Cert. No. 310902019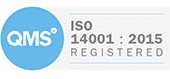 ISO 14001 Cert. No. 306332019