A hospital does not look like home. No one likes to be there. A colour makes it a bit more cheerful.
That's why our privacy rails 4100 and 5100 are available in all colours of the rainbow. So that children's departments are no longer dependent on colours for adults. And everything looks a bit happier. A bit like home.
Additional Product Details
The different components of each rail system can be made in one or in different colours. The plastic parts such as end caps and gliders are delivered in black but can be ordered in custom colors under certain conditions. We have four standard colours:
• lobster red
• chick yellow
• peacock blue
• frog green
We can also deliver colours on request.
Quick Lead Time. Responsive Service.
We supply and install hospital tracks and curtains with a simple mission, to provide unrivaled service and project delivery. Which explains why we have become the go-to company for hospital rails and curtain projects. We are trusted suppliers to a number of key groups within the care, hospitality, and education sector.
Quick enquiry
We aim to respond within 1 hour
Monday – Friday | 8am – 5pm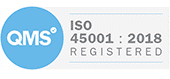 ISO 45001 Cert. No. 306322019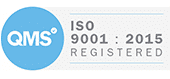 ISO 9001 Cert. No. 310902019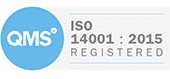 ISO 14001 Cert. No. 306332019