The Logic print is available on a range of base cloths, and can be used for fire retardant contract curtains, bedding, cushions and upholstery.
Vertical pattern repeat: 5.40cm
Machine washable at 30 degrees, do not tumble dry
Other colour options available
Additional Product Details
Bridge made-to-measure fire retardant soft furnishings are produced to commercial standards. We are specialists in contract soft furnishings for the care, education and leisure industry and have a nationwide installation team that can install your new soft furnishings in a time-efficient, non-disruptive manner.
We understand that every client is different and not one job is the same. From flame retardant fabrics to industry regulations, we have a team of friendly and experienced soft furnishings specialists that are able to run through any requirements with you including free fabric samples and measurements.
Browse our curtain fabrics and let us know which are perfect for your environment. Request free samples for any fabric.
Tell us your window measurements, desired curtain heading type, (if any) curtain poles, and all other requirements.
We'll send the quote straight to your inbox within 48 hours. Our experts will be on hand to assist you with any further requirements.
Made-to-Measure
All of our products are bespoke and made to compliment your environment. Provide us with your requirements or request for one of our experts to come out and measure up your site. Nationwide installation is also available.
All Products Fire Retardant
Curtains, blinds and soft furnishings in non-domestic spaces are required to be fire retardant. Don't get caught out. All of our curtains, blinds and soft furnishings comply to UK fire resistant regulations.
No Limits In Our Service
We have an in-house team of experts to assist you. From choosing the right fabrics to complying with UK fire regulations. We are here from start to finish. Let us know your requirements today in the quick enquiry form.
Quick enquiry
We aim to respond within 1 hour
Monday – Friday | 8am – 5pm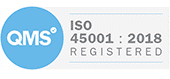 ISO 45001 Cert. No. 306322019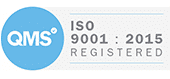 ISO 9001 Cert. No. 310902019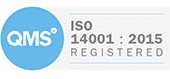 ISO 14001 Cert. No. 306332019