Free Site Survey
Select a time and location that suits you and we'll come to you.
Bridge Contract Interiors
Bristol Road, Alington, Chippenham, SN14 6NA
contact@bridgecontractinteriors.com
Help us to help you.
A site survey gives you a chance to get to know us, and what we can offer you. We don't have a pushy sales approach. Instead, we can advise you on the best fabrics and designs to enhance your environment whilst complying with all fire retardancy regulations. We'll even measure up your windows, saving you the hassle.
Some of our soft furnishings projects
We are proud of every project we work on, check out some of our most recent projects here. 
Frequently asked questions
Some useful answers to the questions our clients often ask us. 
Useful resources
Some useful documents including how to care for your soft furnishings.
see our 41 reviews on



We are the UK's number one supplier of Fire Retardant curtains. Rest assured as all of our curtains comply to UK fire retardant standards.
We supply and install robust blinds in establishments across the UK. Contact one of our friendly team today with your requirements.
Fire Retardant Soft Furnishings
Coupled with curtains and blinds we supply a wide range of soft furnishings. From throws to cushions that can be made match your new furnishings.
Cubicle Tracks & Curtains
We supply and install curtain tracks and curtains to the NHS and surgeries across the UK. Contact us today for a competitive quotation.
Quick enquiry
We aim to respond within 1 hour
Monday – Friday | 8am – 5pm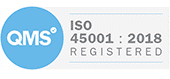 ISO 45001 Cert. No. 306322019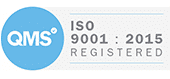 ISO 9001 Cert. No. 310902019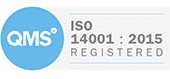 ISO 14001 Cert. No. 306332019

Copyright © 2020 Bridge Contract Interiors. All rights reserved.